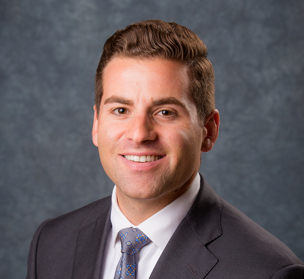 Kyle McClellan joined NSM Insurance Group in 2015 and has been instrumental in the growth of NSM's Retail Division. His responsibilities include new business development, delivery of risk management services, and overall client relationship management. He works with various middle market businesses and nonprofit organizations. Kyle is a results-driven executive with multi–faceted insurance, risk management, and brokerage experience.
Prior to joining NSM, Kyle served as an Advisor for a leading financial services firm. He shared similar responsibilities and assisted business owners to protect their assets.
Kyle received a Bachelor's degree in Business Administration from Cabrini University and holds a Property and Casualty Producers License.
Kyle lives in Media, PA with his wife Casey.
Specializes in the following industries:
Nonprofit, Human Services, Behavioral Healthcare
Transportation
Real Estate & Construction
Actively involved in:
The Alliance of Community Service Providers
The Union League of Philadelphia
Cabrini University's Nerney Leadership Institute
National School Transportation Association
Pennsylvania School Bus Association
New Jersey School Bus Contractors Association
Cristo Rey Philadelphia High School